Are you looking for a reliable weighbridge services?
Our weighbridge knowledge and expertise are second to none; with over 40 years of experience in the trade there is nothing we haven't seen.  Whether you are looking for routine calibration and maintenance, urgent repair, hire, loadcell conversion or a completely new weighbridge we are the people to talk to.
We understand that everyone is different, so we offer friendly and free advice centred around the best course of action for your individual circumstances.  We're straight-talking no-nonsense kind of people and will only supply open market parts and equipment.
Get custom-made weighbridges
Whether you business requires weighbridges with standard sizes and capacities or it needs made-to-order weighbridges specific to your location or operation, we can provide it.
Crosby Weighing Machine Services can do a free site inspection for you and configure the equipment in several ways. Some examples being:
Standalone, weigh only terminal
Standalone, weigh/print terminal with or without additional remote display(s)
Wired or wireless data output
Fully interfaced and/or PC operated terminals
Driver operated weighing systems
Remote control weighing systems
Weighbridge software
ANPR Systems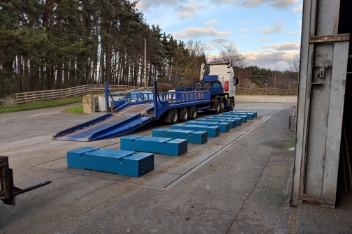 Did you know?
Routine calibration of your weighbridge is not a legal requirement?
Request a Call Back
Tell us more about what you need.
Personal Details